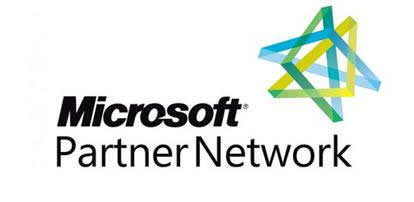 Microsoft Small Business Server (SBS)
SBS has a huge range of features that can fit into many different businesses. As RDCS focus on the problem and the solution, our job is to see and advise how it will fit into your business.
Simplify Remote Working
With Windows Small Business Server your office can be accessed securely from anywhere in the world. Using Remote Web Workplace you can access your work computer. check e-mail and connect to your company's internal Web site.
Exchange server
Exchange is a part of SBS or can be on a separate server. Exchange means that the users can always access essential communications. Email and calendars become shared, enabling true collaboration amongst users.
Often servers are purchased due to security or the need to share an accounts package, or similar. The Exchange Server frequently has the biggest role, allowing users access to their email and schedules from anywhere, even from a mobile phone.
Terminal Server (TS)
You need never be away from the office with a Terminal Server installed. With even the smallest businesses now operating within global marketplaces, the TS acts as an individual virtual office.
Whether sat in front of a desktop in Tavistock or New York, this networking function means employees can log into their workplace PC and access everything on it, including files, programmes, documents, emails and calendars. Cut down on the cost of extra servers or reduce the cost of expensive licences for business applications.
Use TS to connect offices together and allow staff to hotdesk. The TS is the ultimate way to allow staff to work from home and still manage their productivity. It puts the right information in the right place at the right time, which is the secret of effective remote working.
Secure, reliable and robust systems

We can provide a complete range of IT solutions for every aspect of your business. We place emphasis on proactive support to pickup any system faults before they disrupt the day to day running of your business.
With Richard Davies Computer Services, even a small company can have access to highly-skilled people without the expense of maintaining a large in-house IT department.
With automated network monitoring we can be warned of potential problems before they become critical, so we can deal with them proactively. And with a remote support link to your site we can respond immediately to most support issues and resolve them within minutes.
Whether you want to outsource all of your network support or simply require second-line support for existing staff, we can provide the skills and experience to suit you.
Up time is important to us and we strive to keep you going, carrying out important maintenance or upgrades over night or over a weekend to lessen the impact.
---
Is a "server" for me?
If you're a small business and you need reliable communications in and out of the office for remote workers plus a secure and scalable network, then Yes. Below is a summary comparison between two network models.
Domain / workgroup comparison
---
Domain (server driven network)
If you have more than 5 computers then a server network must be considered especially if security, data protection and communications are important.
Security: Data can be locked down to user level access across the network. This means that a manager can enable access to certain members of staff therefore the data stored on network/server will only be available to users with credentials specified in the Active Directory with a password, thereby preventing unauthorised access.
Microsoft Windows Small Business Server 2008 or 2011 with integrated Exchange and SharePoint will enable users to collaborate information easily even through the internet through an HTTP or VPN connection. Server 2008/2011 is an excellent choice if you have remote staff that need to be linked to your network as if sitting in the office.

Advantages
Easier and quicker to maintain.
Central data store (if synchronisation of user accounts is enabled, all user data is held centrally and a synchronised copy held on the PC) - you therefore only need to back up the server and all user data is preserved.
Scalable - easy to add more users and computers.
Centralised security (one location for all user accounts, groups and computers e.g. passwords are the same for all computers).
Users can log onto any PC in network and their documents and email will synchronise to that PC.
User level security - assign membership to specific files/folders e.g. only managers can access the personnel details etc.
Disadvantages
Requires a Windows server (cost).
Complex to set up (technical knowledge required).
---
Workgroup (Peer to peer network) - No server
Advantages
Useful for small networks (10 or less computers).
Very easy to setup.
No additional knowledge required.
No server required.
Disadvantages
Need to setup account and password on each and every machine.
Passwords can become out of sync, if changed on one computer and not others.

Not easily scalable. If using more than 10 computers, the number of accounts to set up increases (takes time).
More time required to setup for new users!
Difficult to secure files from certain users.
If using file sharing, you may reach maximum of 10 simultaneous connections limit.
Limited VPN and Remote access (subject to XP Professional or Vista Business being installed).
No sharepoint system or centralised email.
Remote access will only be available using RDC (Remote Desktop Connection) or similar system e.g. Logmein (www.logmein.com). VPN access can be achieved if using Windows XP professional, Vista Business or Windows 7/8 Business/Ultimate on a PC or using a third party application e.g. Hamachi (www.logmein.com)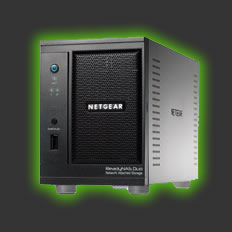 The workgroup network (peer to peer) fits most small business layouts. It is fairly easy to configure a centralised secure data store for all users to share using a NAS (Network Attached Storage) device. e.g. Netgear ReadyNAS™RND2110.
Provides extra storage that can be conveniently shared with all your computers
The ReadyNAS Duo is perfect for homes with more than one computer. Unlike a USB drive, the ReadyNAS connects to the network and is simultaneously accessible via all connected Windows or Macintosh computers.
Access stored content anywhere via the Internet
If there is a broadband Internet connection and a home router, the ReadyNAS can be set up to provide secure access to all the stored files remotely via the Internet.